I loved my jelly before it was mine.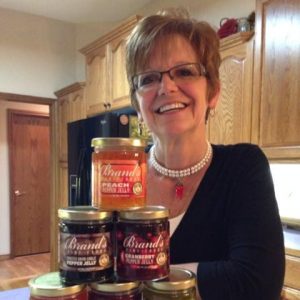 About 17 years ago, I'd walk across the street to the Farmer's Market every summer Saturday. I'd sample the goodies and grab some fresh fruit and vegetables, but my favorite part was mingling.
The people at the Farmer's Market were honest, hardworking people who were passionate about what they were peddling.
I loved that atmosphere.
One particular booth stood out to me. The lady sold jalapeno jelly. It seemed strange at first, because, in my experience, jelly was sweet and belonged with peanut butter on a slice of wheat bread. It seems a little crazy but when I sampled that sweet, spicy gelatinous blend, my life changed forever. There aren't too many foods you can say that about.
I bought a jar. Two, in fact.
The next week, I bought more.
It went with everything! I topped a cracker with cream cheese and jalapeno jelly. I added it to my peanut butter sandwich. I even marinated with it.
I loved that jelly.
Soon after I began my love affair with this spicy delight, the owner of the jelly business told me she was moving. I knew what that meant. No more jelly! She knew how much I loved the stuff. In fact, I think everyone knew how much I loved it. She asked if I'd like to learn how to make the jelly. Would I?!?
She taught me how to make the jelly and, over time, I learned the rest of the business. I wanted to see how far I could take this love affair. I shared it with everyone I met. Then, I added many more flavors of jelly and even some other confectionary treats: syrup and spicy vinaigrette.
I'm growing my business every day and have even recruited a few salespeople, but I call them grandkids.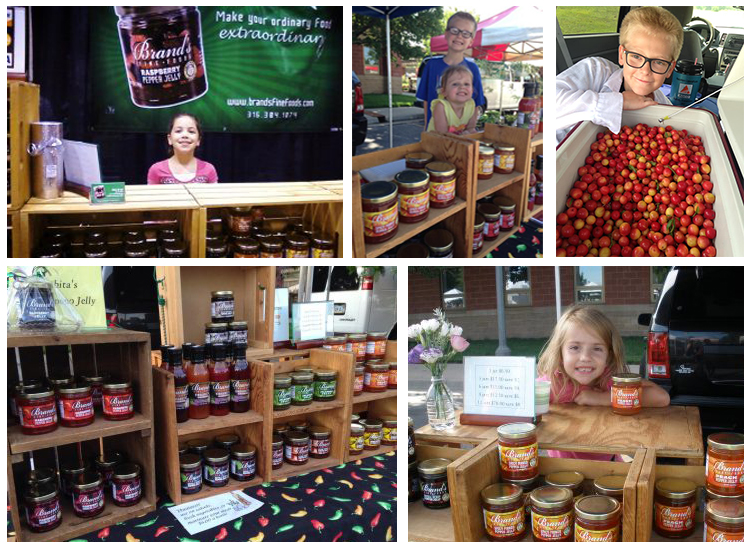 Today, MY jelly is in stores in Wichita and Oklahoma!
And, you can find me every summer Saturday mingling at the Farmer's Market. Except now, I'm standing behind a jalapeno table cloth, the jars of jalapeno jelly have MY name on the label… And I can eat as much as I want.